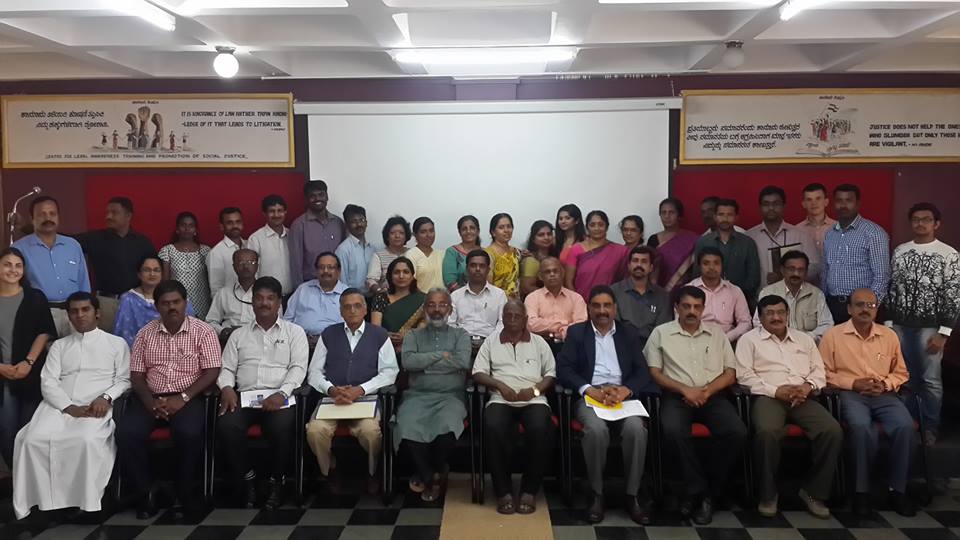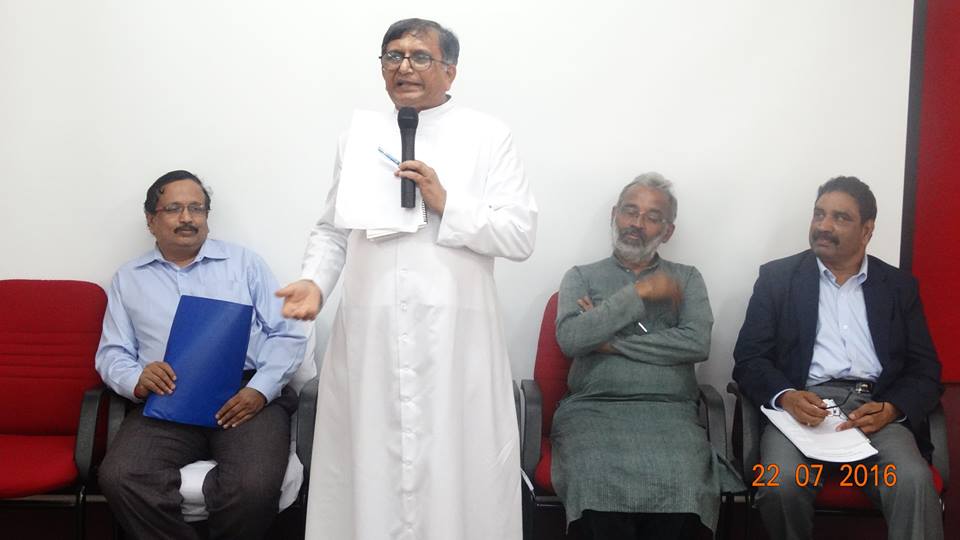 One day workshop was organized by ODP on 22nd July 2016 at ODP campus on "Mitigation Measures for Climate Change "a way forward an action oriented workshop to take common responsibilities to combat global warming.
Rev. Fr. StaneyD'Almeda, Director ODP in his introductory speech said that this is a landmark workshop for ODP – where eminent persons from different branches of development work have gathered together to discuss and give their valuable suggestion for the global threat of climate change. Every single person needs to join hands in the efforts to mitigate the terrifying effects predicted due to Climate Change – including young children, who are tomorrow's future and who will have to face the dire consequences.
Mrs. Gita Mitra, Program Manager – ODP, did a presentation on the climate change, symptoms, mitigation measures and three decades of ODP's overall achievement in terms of conserving soil water and promotion of vegetation was highlighted. The participants were asked to discuss in groups on the mitigation measures in social, technical and resource & finance mobilization.
Rev. Fr. Leslie Moras –Rector, St Philomena's college, Mysore, moderated the sessions of the group discussions and validated saying that we need to think globally and act locally by joining our hands to bring the desired result for climate change. Mitigating measures need to start from oneself from simple things turning of taps/lights, minimum use of water, adaptation of Eco sanitation and making the young generation aware of their responsibilities in conserving the environment and come out of western lifestyle.
The participants details are – Fr. Lesly Morus- Rector, St. Philomena's College,Mysore , Arvamudhan – AGM Nabard – credit for the bank schemes, monitor the NABARD, Manoj Assistant – Secretary, ZP, Mysuru, Mr.Murtuza Ali -Project Engineer – ZP, Mysuru, Dr.ChenneGowda – Department of Animal Husbandry, Veterinary Officer, Mysuru, Dr. P. Mahadeva – Scientist VCF Mandya, Dr. B. Sannappa, University of Mysuru, Dr.Vasanth Kumar, KrsihGnanaVignanyaVedhike, Free training program, Dr. B.C NagendraPrasadh MIT, Mysuru, Chethan MR, AHO, Deputy Director of Horticulture Department Mysuru, ThirumaleGowda, Assistant Director, Department of Animal Husbandry, Mr.Rajshekar Murthy – Scientist Karnataka Pollution control board, Manjunath – Pollution control board, Regional Office Hebbal, Ring road, Dinesh Kumar – Karnataka Renewable Engineering Development, Mysuru, BasarajuElburgi – Project Engineer – ZP, Chamarajanagar and Mandya, NarendraBabu, OFRS, Resource Associate, Agriculture associate, Chandra Prakash – Mysore GrahagaraParishath, VikramAppanna, College of Horticulture UHS, Mysuru, Bharathi TS – Horticulture Department Mysur, Mohan Montro – VidyaVikas, Mysuru, Ramesh Kikeri – SVYM, Nishchal, Acarya Institute MIT Bengaluru, Shankar Narayan, Engineer, Mysuru, Maria – Chemical Engineer, US, Rob – Environmental Engineer, US, Nithu – Software Engineer – V – Lead parisara, Vinay Raj, MIT, Mysuru, Supritha-Student, UAS, Dharwad and the staff ODP.