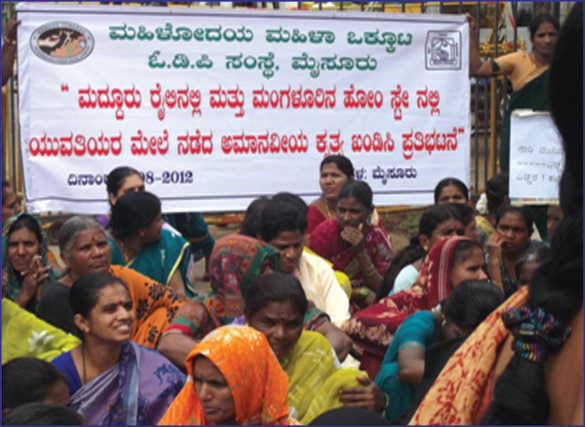 ODP organized a protest in front of the District Commissioner's Office, Mysore, on 1 August, in protest against attacks on girls who were celebrating a birthday party in Mangalore city and the ghastly act of pushing a girl out of the running train in Maddur by some miscreants.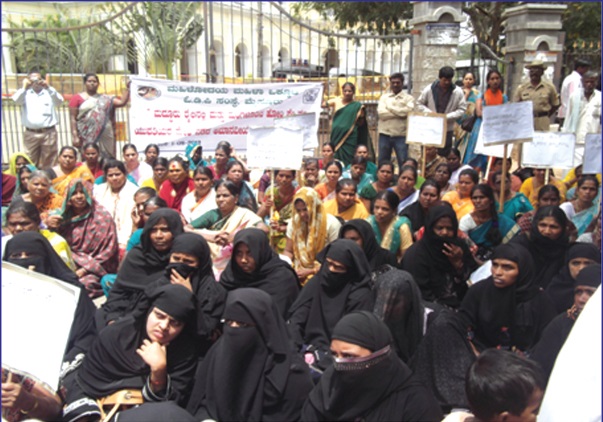 Led by the Director, the Asst director, the Coordinator and the Zonal Coordinator, the group met the District Commissioner and submitted a memorandum demanding stringent action against the culprits and for necessary measures to prevent such incidents in the future.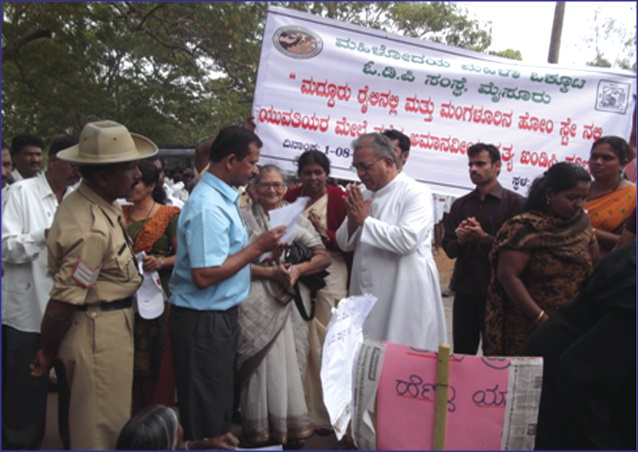 ODP's office and field staff and 150 women and men members of the SHGs of Mysore zone took part in this protest. Enthusiasts from general public also joined the protest. The print and electronic media gave a wide coverage.