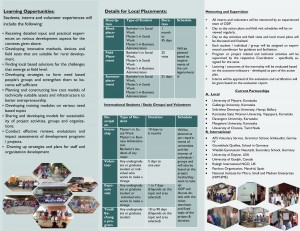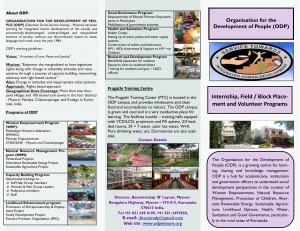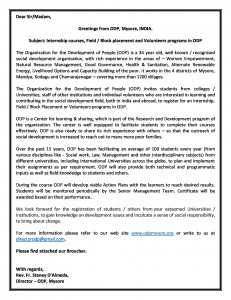 ODP's Harohalli watershed project evaluation by "Indian Institute of Soil and Water Conservation", Bellary through NABARD.
Visit of Dr. J. ALEXANDER, I.A.S. (Retd.) Former Chief Secretary
seminar on "Service to the Poor and the Marginalized"
Golden Jubilee Celebration of Save A Family Plan (SAFP)
International Womens Day 2015
ODP in collaboration with Raleigh International, (A UK based NGO) made arrangements of field study/ activity in focus to Water and Sanitation activities.