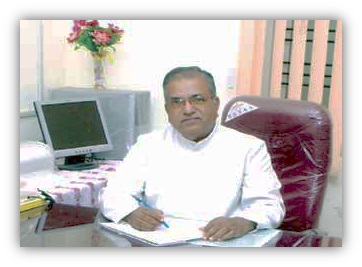 Dear Friends,

On behalf of all the staff of ODP, I am happy to place in
your hands this comprehensive report of the interventions of our Organization during the year 2011.
Some of the major achievements of 2011 have been –
3 of our Zonal Coordinators, Ms Joyce, Mr Gangadhar and Ms Metilda being recognized and rewarded for their committed service by the Government and others;
Innumerable Government schemes and facilities being mobilized by our women and men groups;
Kokkubare, a small hamlet of 50 families on the MM hills which had not seen electricity, being lighted up with solar lights;
Registration of GVSSSMO – our farmers' federation;
Conclusion of OD process and framing of a comprehensive HR Policy for ODP;
Organic agriculture being practiced by more farmers – thus improving the eco-system;
ODP celebrating the Golden Jubilee of Caritas India in a grand manner;
Sanction of 3 projects – 1) A pilot phase Watershed project for 10 areas of Chamarajnagar district;
2) An environment enhancement project 'JALAGRAM' for Pushpapura in Kollegala taluk; 3) Construction of a high school building at Jageri.
Needless to say that ODP is profoundly grateful to all the generous help and co-partnership extended by our sponsors, both India and foreign: the Watershed projects being implemented in distressed Areas of Kodagu District in Somwarpet area with the support from NABARD; Family Development Program with the support of SAFPI; the empowerment of Elected Women Representatives through The Hunger Project; the Women Empowerment Programs through BH Miserior, Germany; the European Commission (EC) watershed projects of Andheri Hilfe; Integrated Watershed Management Program (IWMP) with the support of Mysore DWD; water and sanitation program through Water.Org, to name a few. And our great asset is the Capacity Building Program that caters to the training needs of the staffs, and target groups and the implementation of various activities in a Right Based Approach. Through these various programs and projects about 50 thousand deserving people are benefitting directly and about a 100 thousand indirectly. We are looking forward to further collaborative interventions together with our sponsors to reach out to many more thousands in the future for 'Integrated Human Development'.
We also express our heartfelt thanks to our Bishop, Most Rev Thomas A. Vazhapilly, who is also ODP President, as well as all the members of the ODP Board for their support and encouragement.
Our achievements would not have been possible without the Blessing of the Divine Providence which has continuously guided our every step.
We dedicate this 'Annual Report 2011' to the Most Sacred Heart of Jesus, who said that He had come – "not to be served but to serve".
May His Divine Inspiration ever guide us!
Rev. Fr. J. B. Xavier
Director