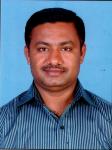 Farmers Producer Organization (FPO)
Through the implementation of our watershed projects and other NRM interventions, many farmers are able to get good productivity from their land holdings during good rain years… but are not able to get a good price for their produce, due to the stranglehold of middlemen and money lenders on marketing and pricing of commodities.
To improve this situation Farmer Producer Organisation (FPOs) have been thought of and formed-for improved productivity, collective marketing and direct linkages to the market system- so as to eliminate middlemen and money lenders and get a better pricing to the farmers, for their produce.
The project is implemented in Kodagu and Mysore in Chamarajanagar districts, with the support of NABARD.