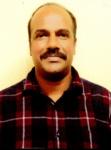 Good governance is about the processes for making and implementing decisions. It's not about making 'correct' decisions, but about the best possible process for making those decisions"
"Good decision-making processes, and therefore good governance, share several characteristics. All have a positive effect on various aspects of local government including consultation policies and practices, meeting procedures, service quality protocols, councilor and officer conduct, role clarification and good working relationships"
Goal:
Demonstrate the effective role that women can play in Panchayats in addressing key development problems.
Establish Panchayat based plans by creation, resource mobilization and implementation of effective plans.
Demonstrate Panchayat led initiatives for food security, health care, justice and equality .
Capacity building and empowerment of poor  and marginalized       women elected as Panchayat members  so that they can  function effectively for better local governance.
Aim:
To build a collaborative space for women in local     governance,          alongside men.
BENEFITS OF GOOD GOVERNANCE:
Promotes community confidence
Encourages elected members and council officers to be confident
Leads to better decisions
Helps local government meet its legislative responsibilities
Supports ethical decision making.